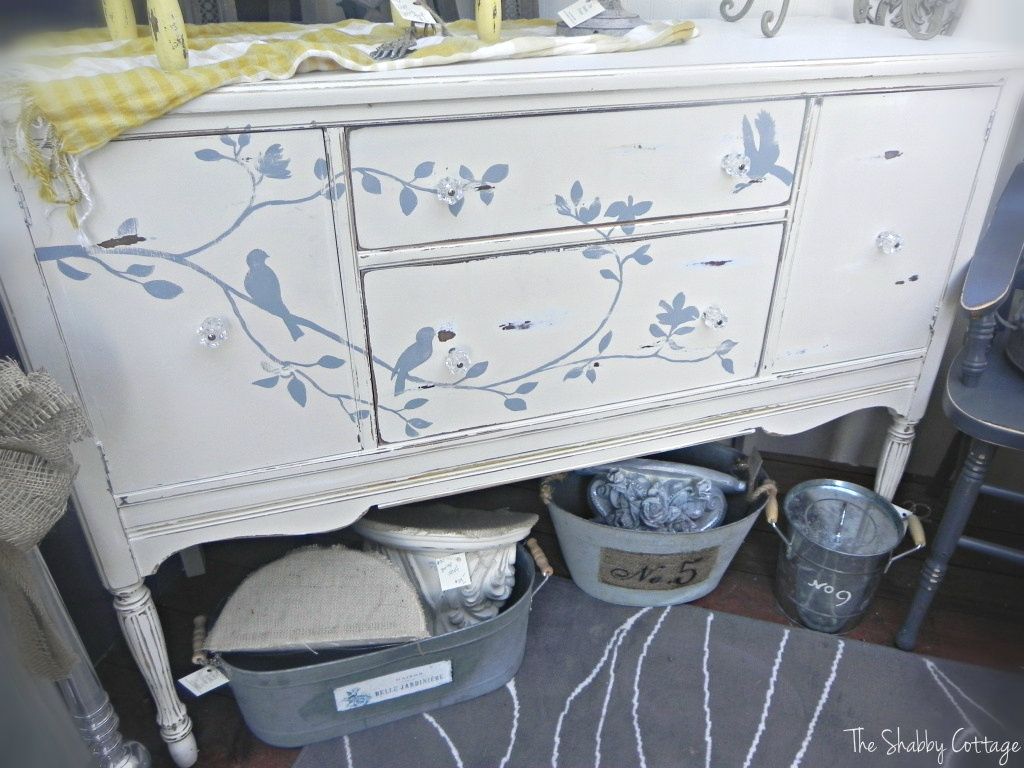 I don't know why I'm sorta nervous posting about this buffet, it's my first try at free hand painting, and let me say it was last resort idea, I think I would have tried anything, but it came down to having to just do it.
The buffet sat in my garage for a good month, and sat there again all painted white, I knew it needed something it was just so straight and plain in the front, my mom and dad would have added some decorative appliques and molding, which would have looked great, I just wanted to do something different. I've been drooling over the pieces on Pinterest with painting on them, and I actually had the bird and branch idea in my head, I just didn't quite know how to pull it off, I'm loving bird decor right now, these are my curtains, they were a little inspiration.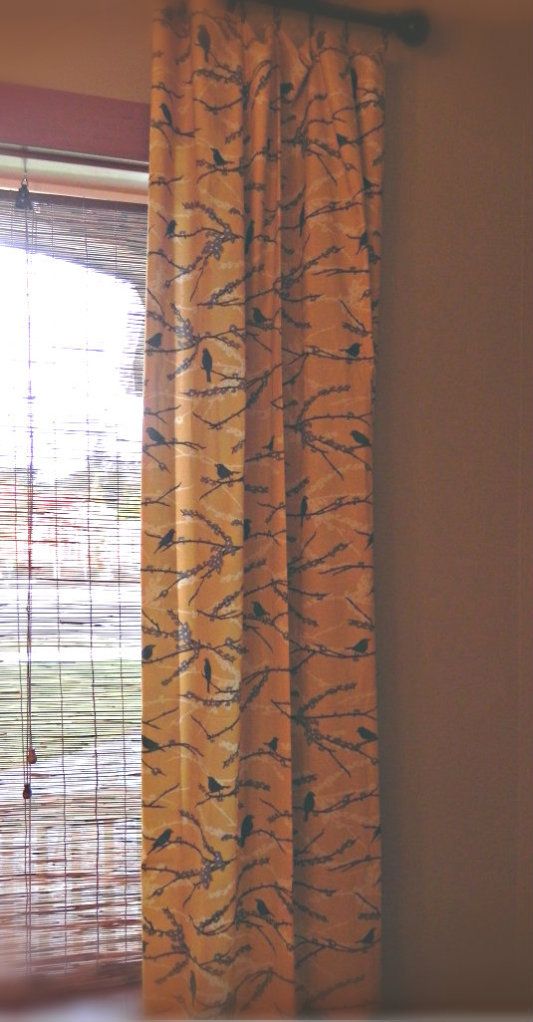 So now to how to pull it off, my first thought was to make a stencil with the Cricut, so I have a cartridge with a bird and branch I used it here on my mailbox.
The problem was it won't let you have any of the image off the virtual mat, and I needed it to be big, like really big, so my second option was to find an image on the Internet and cut it using another software program I have, so after searching I found one I liked ok, cut it out, and tried putting the four pieces of vinyl on the buffet, like a stencil, well trying to place something that big and match up four pieces of very sticky vinyl, well it just wasn't working the way it did in my head(how many times can I say that) so after peeling the vinyl off, along with most of the white paint, that ended in a wad of waisted vinyl and me very frustrated, and so it sat a few more days.
Well after repainting, and distressing, again, I couldn't get the idea of the image painted on the front of the buffet out of my head. I decided I was just gonna have to try painting, free hand, let me just say I really can't think of a time I have painted a picture of any sort since maybe grade school, and this is my mom, "anyone can paint, it just takes a good brush" by the way she painted years and years, I'm not talking a piece of furniture all one color, I mean tiny little eyes and eyelashes, sometimes I think if you have a talent you don't realize not everyone can do it.
I thought well I'm pretty good at copying things, I think I could look at a picture and draw it, and so that's what I did, for two hours, sat in my garage with the computer on top the buffet and drew the image, and then with my borrowed "good brush" I went over it with my favorite color right now, gray. The good thing about distressing furniture is you can just sand away the mistakes...who knew...I did it, let me know what you think...but be kind, it's my first time.
Here it is before...
And after...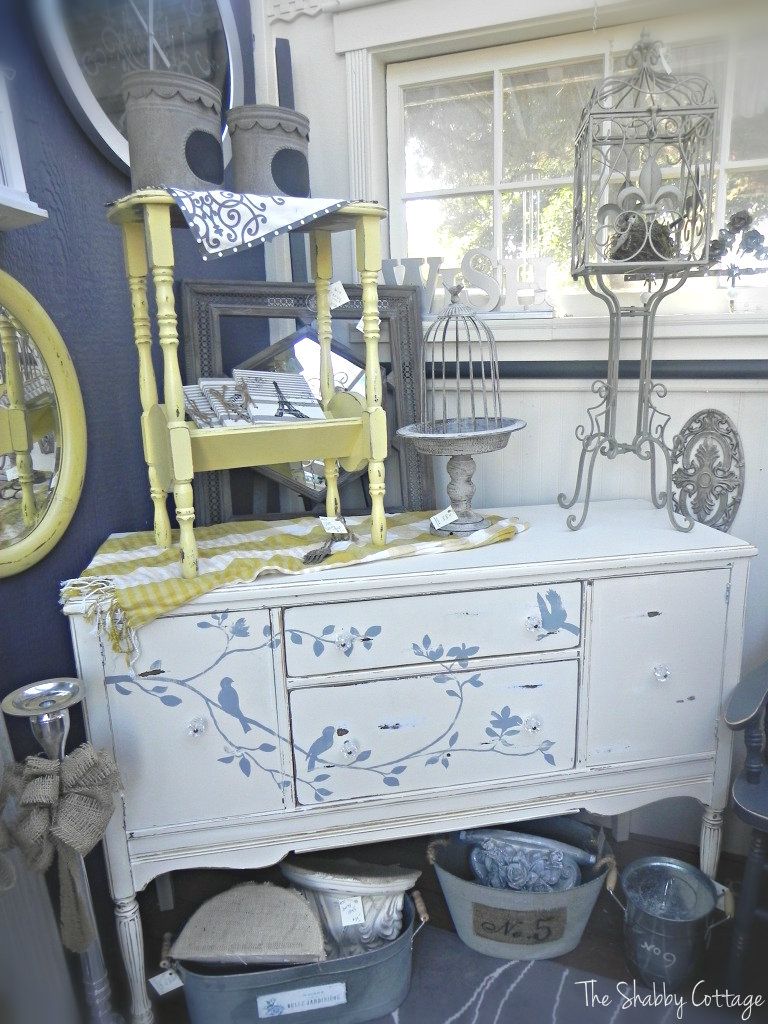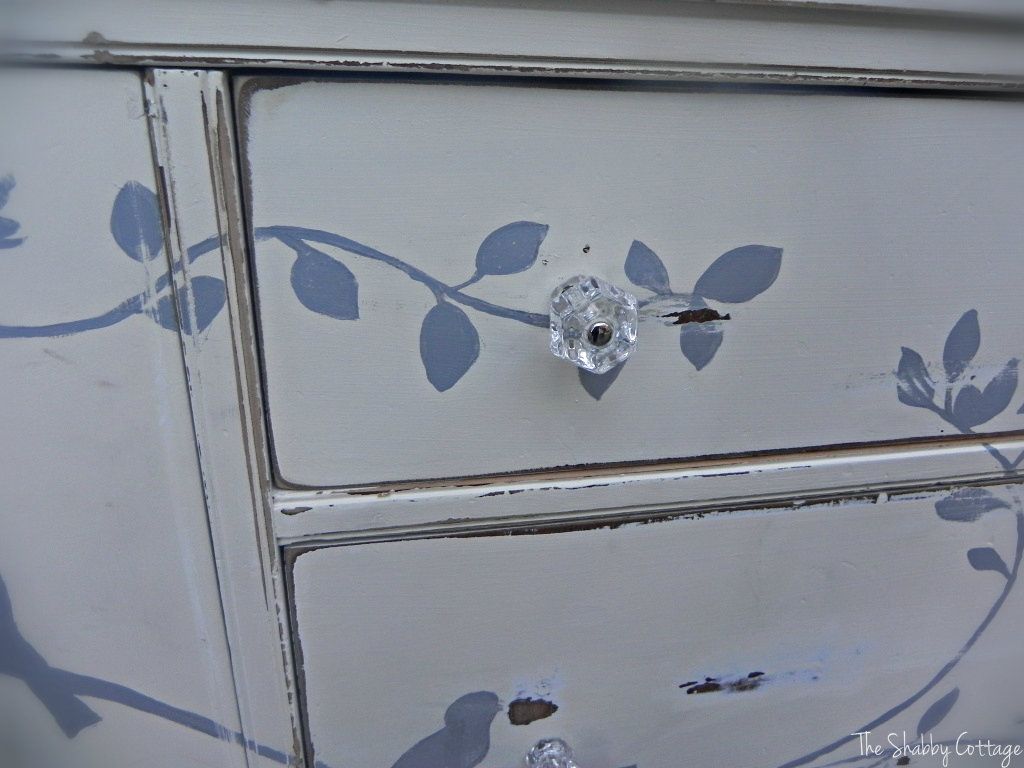 Thanks for stopping by
Katie