We had a great turnout this weekend, Thank you to everyone that came and shopped we had so much fun, gave away lots of free gifts and refreshments. I'll try to remember to post the winners of our door prizes, we had three baskets of Camille Beckman lotions and scrubs. A special Thank you to our loyal and returning customers, you are why we get to keep doing this.
Keep an eye out for our upcoming events: Our annual Halloween evening, and a Christmas open house, I will be posting dates and details as we get closer.
Now on to my latest project I found this decorative screen at a garage sale this summer,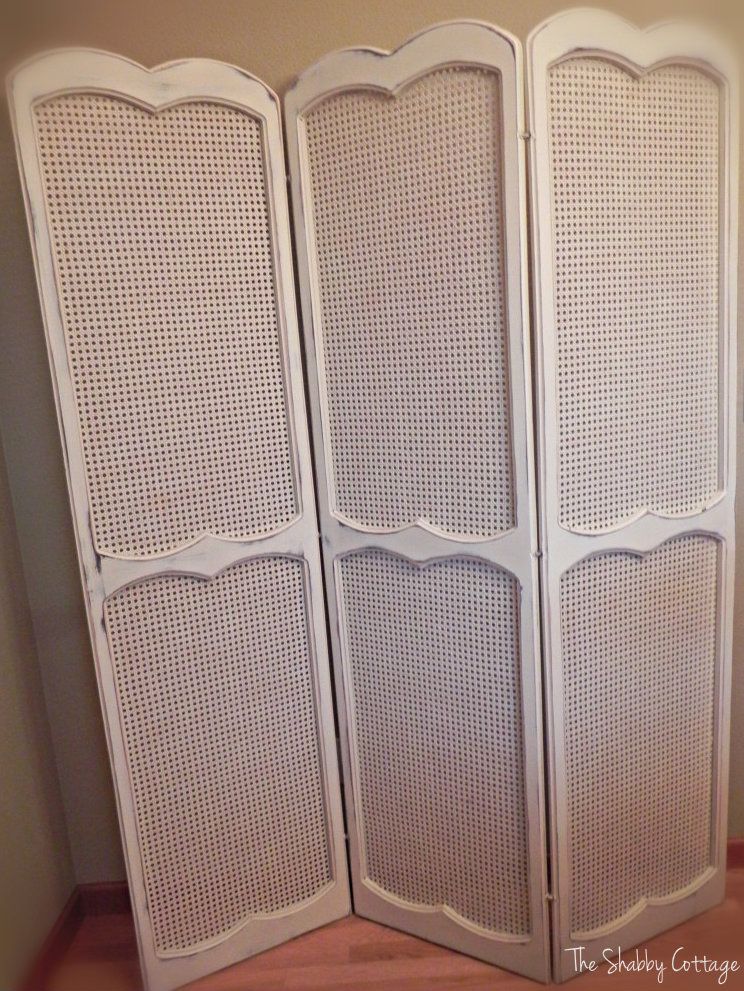 Here it is before...
and it reminded me of these chairs I did a few months back.
I loved the way the caning(not actually sure that's what it's called) turned out when painted white and distressed, it didn't end up looking exactly the same but I think I like the way it turned out anyway. It would be pretty to put in front of something not so pretty(I have lots of those spots), or in a shop perhaps, we love when store owners come and visit.
Katie