I thought I would post a few of our favorite things we just finished.
This one is Shannons she finished last week. This has been such a popular size Dresser. I love all the cup handles she used.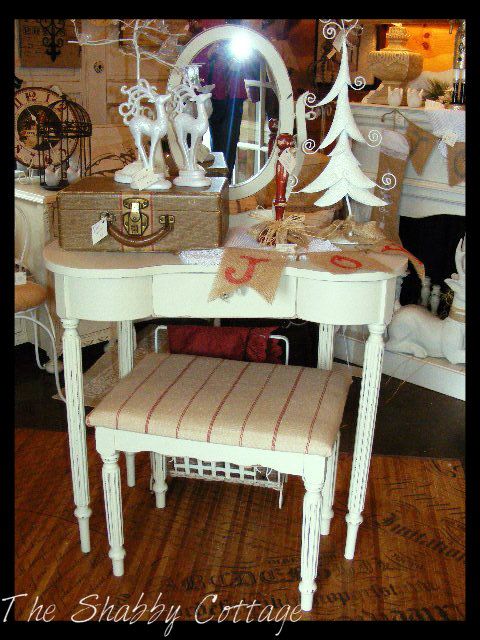 This one is also Shannon's. She was very busy last week. I found this fabric she used on the vanity stool at JoAnn's Fabrics a couple of weeks ago. It has a grain sack look with stripes.
I love it.
It goes great with the Christmas Decor but it would be great anytime.
Don't you just love the sled painted red with JOY??
The Cottage White Bookcase we added the backsplash on top with a decorative applique & the Iron Corner Brackets, also the trim on the 3rd shelf.
It totally dressed it up.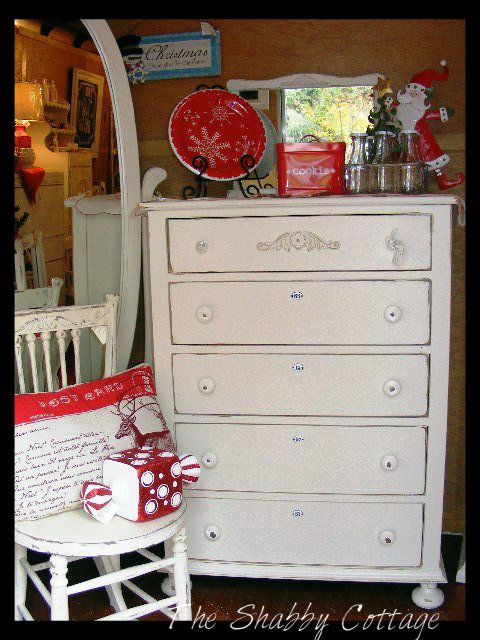 This dresser has a mirror added to the top. I'm afraid you can't see it very well in this picture with all our decor on top. It also has little tin numbers in the middle of the drawers. I should have taken a close up picture.
I guess you'll have to come out to the shop to see them. lol.