I found this pretty little dresser at an estate sales. It was one of those rare awesome estate sales with really cool stuff AND reasonable prices.
Well it didn't start out so pretty, it had a really bad paint job, huge yellow drips down the back and all. The handles were all turned wrong because they were missing the tiny nail at the bottom, but they were all there(I almost always forget to take the before pic until I had already started). The drawers worked, nothing broken, and the price was right.
So I got to work, as always, sand, prime, clean, two coats of paint, distress, clean, add a little character, and put those lovely handles back on.
I decided to do stenciled numbers again. Yeah it's been done, but it's a way to add a little character, and I just really like it.
I painted it in our Cottage White, and Paris Gray for the stenciling. I think it's so pretty and feminine with it's legs showing and curvy little skirt. I left the original handles untouched.
Here she is before...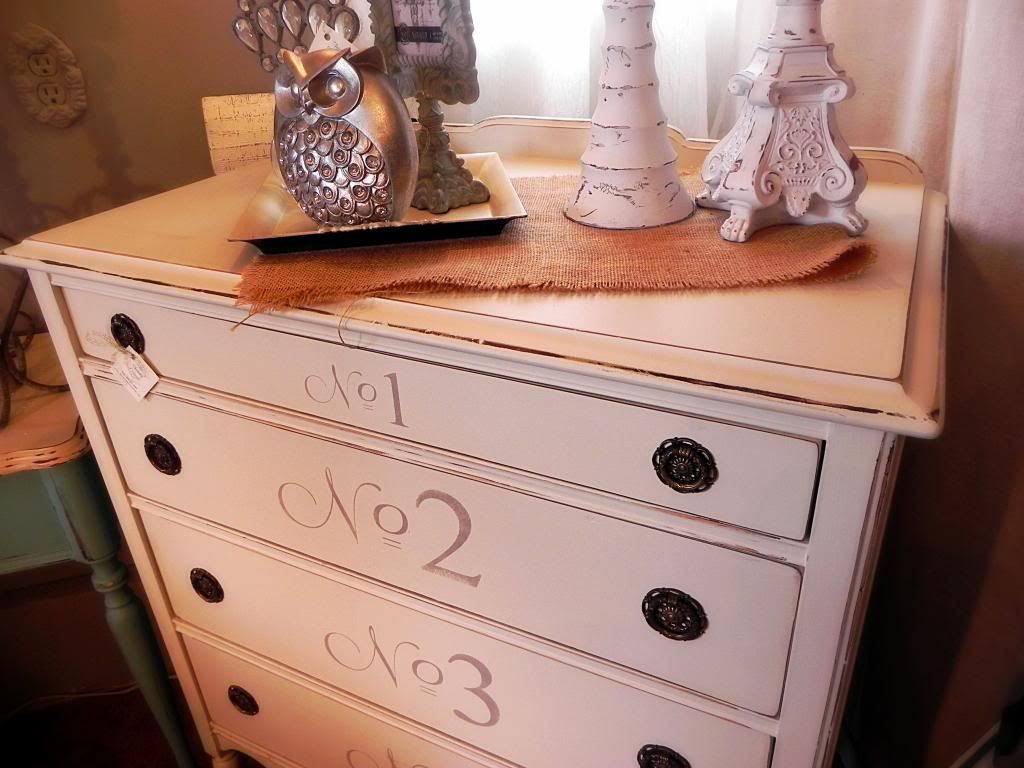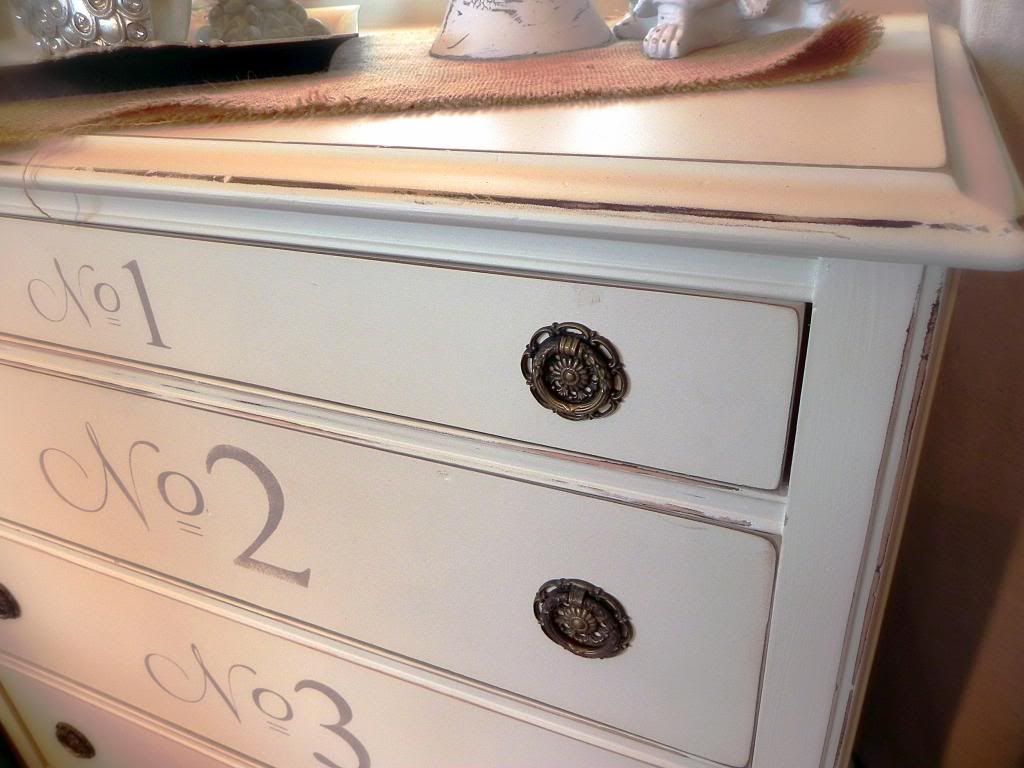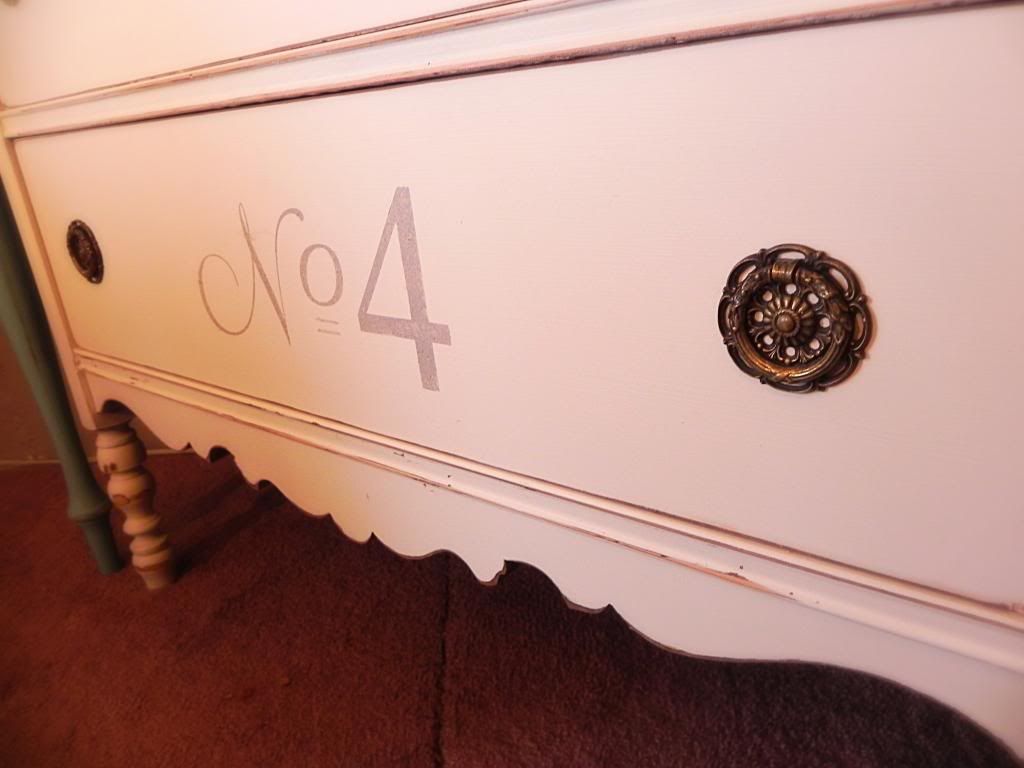 Thanks so much for stoppin'
Katie
We're Sharing on these Links ~~
Miss Mustard Seed
Feathered Nest Friday ~ French Country Cottage
No Minimalist Here ~ Open House Party
From My Front Porch To Yours ~ Treasure Hunt Thursdays
The Shabby Nest
Home Stories A to Z
Dwellings ~ Amaze Me Mondays