Here is my latest project and it's for the Cottage, so if your interested, (and you live near) you can see it in person there.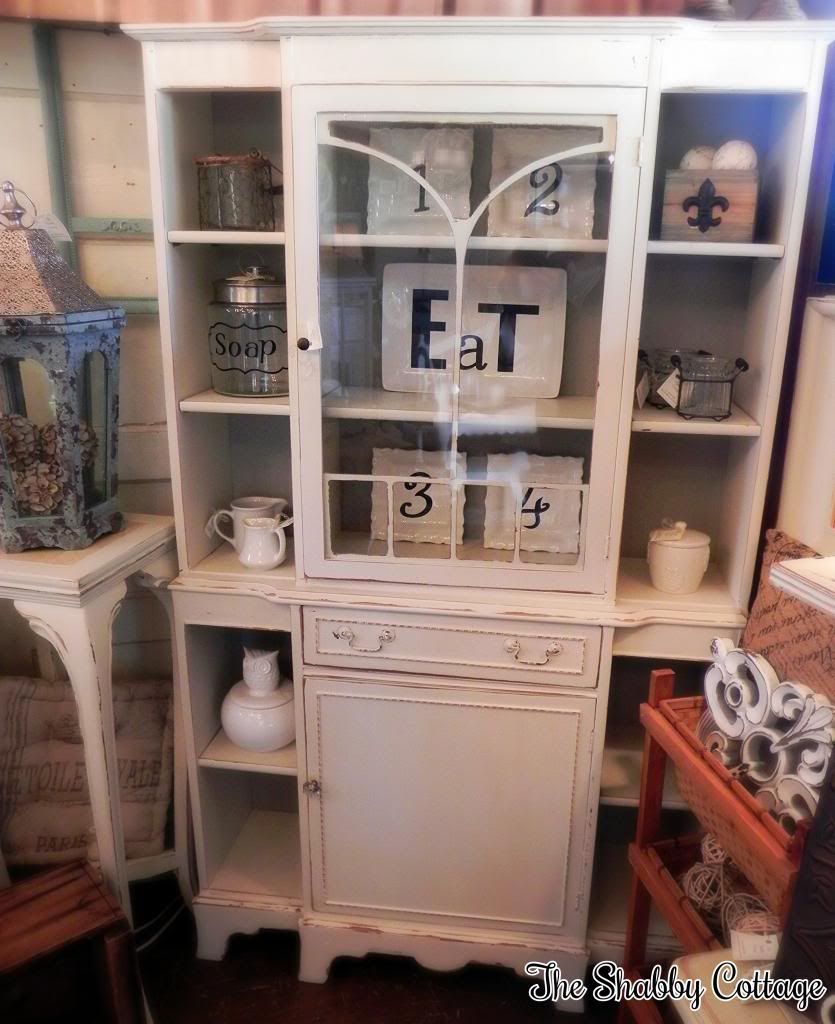 I picked it up from Craigslist, and the lesson learned on this one is, ask measurements before you drive 45 miles. I don't normally drive that far for a piece of furniture, but we needed a hutch at the Cottage. I felt like this one had some character, and the price was pretty good, until I seen it that is, It was much smaller in person. She wouldn't budge on the price, (well honestly I don't really try that hard, bargaining is not my strong point, so I guess if you see me coming, you know you'll probably get the better end of the deal). Anyway we had driven that far so I felt like we had to buy it. I'm actually not sorry though, I think it turned out pretty cute. It's all one piece, and it was pretty easy to transfer back and forth.
I took the back off so I could paint it in a different color. I used Paris Gray, and painted the rest our Cottage White. I had to paint the handles also, because you can't remove them, then put the original glass knob back on.
It looks like a drawer there in the middle, but it's actually a kind of tray, (I forgot to get a picture with it open), I've never seen one like that.
Here it is before...with the back already removed(almost forgot to take the before picture)
And after...
Thanks for stoppin'
Katie
Linking too: