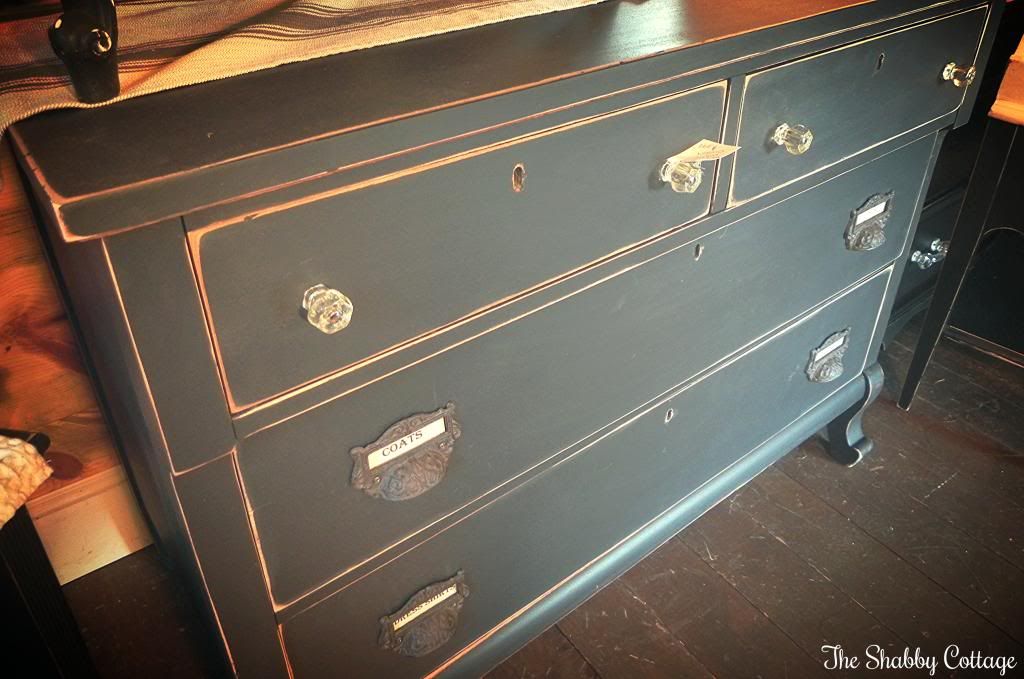 This was another garage sale find, it was a little rough with the veneer bubbling and coming off in places, but the drawers worked good, and the price was right, so I loaded it up.
I have yet to experience easy veneer removal, so it was kind of a long process, I just preyed off what I could, then soaked and removed what I could with a putty knife. I just kept doing that until all the veneer was gone. It took about a week, working on it a little every day. I don't know if this is the easiest method, but this is way my dad taught me so that's how I did it.
I searched empire dresser on Pinterest, and loved the black. so that's what I decided to do.
It came with plain silver knobs, about half way through I thought about using these handles.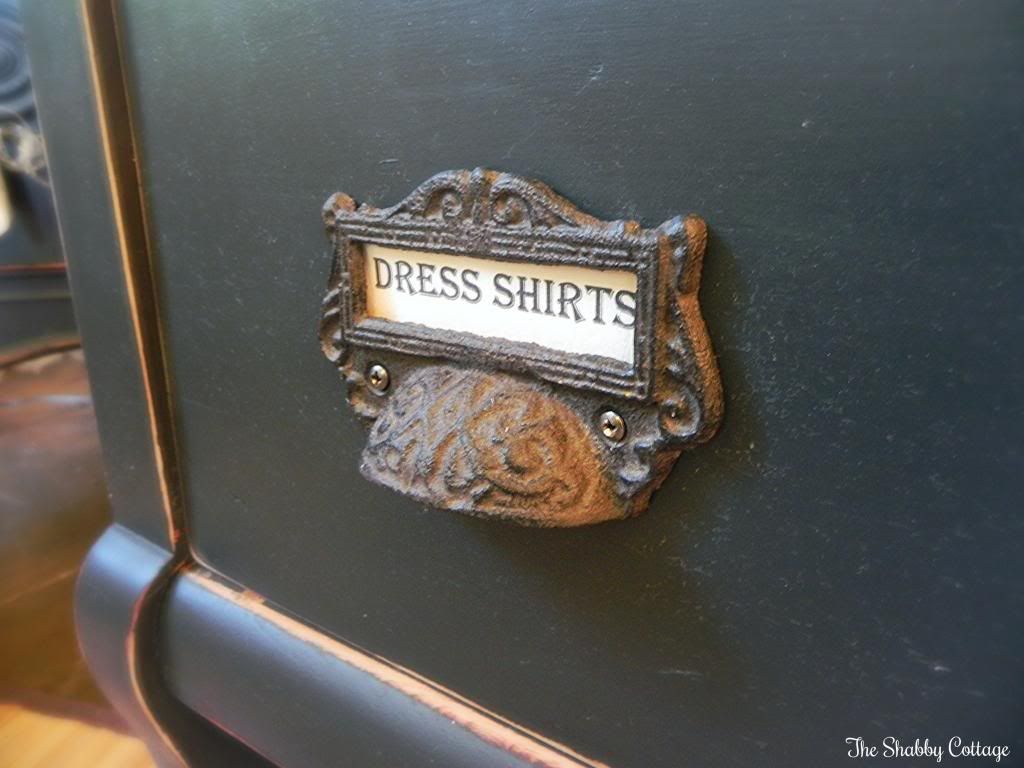 It seemed sort of masculine to me(not that it wouldn't look good in a ladies bedroom, or maybe an entryway)so I printed the little labels as if it belonged to a gentleman back in the day.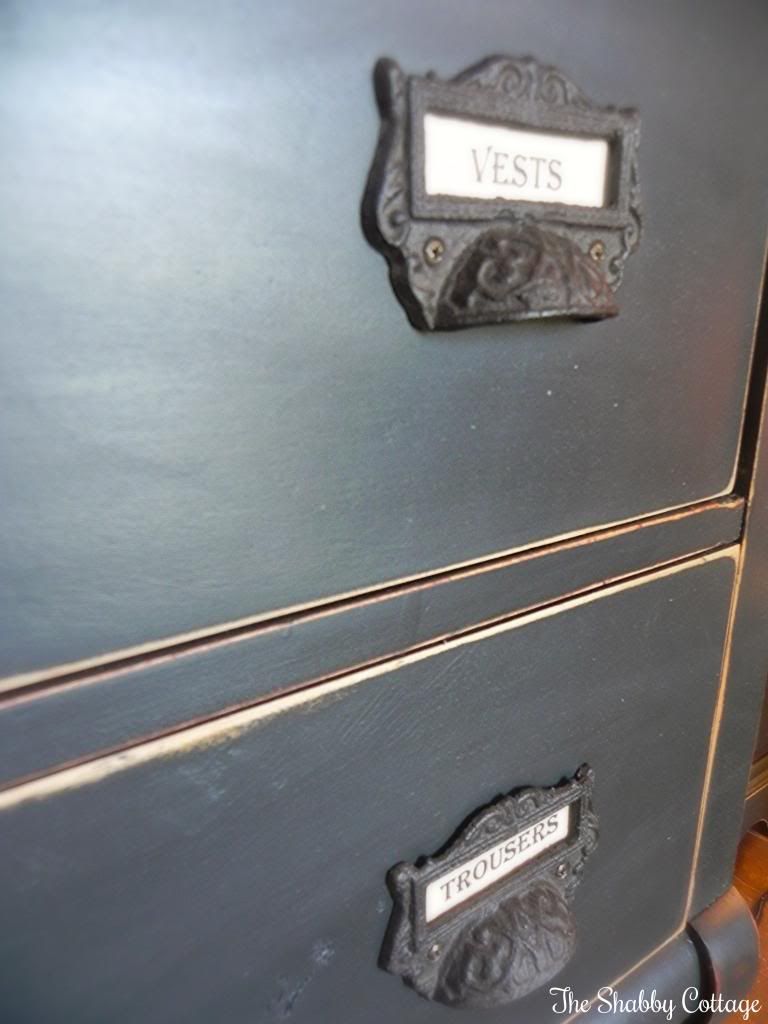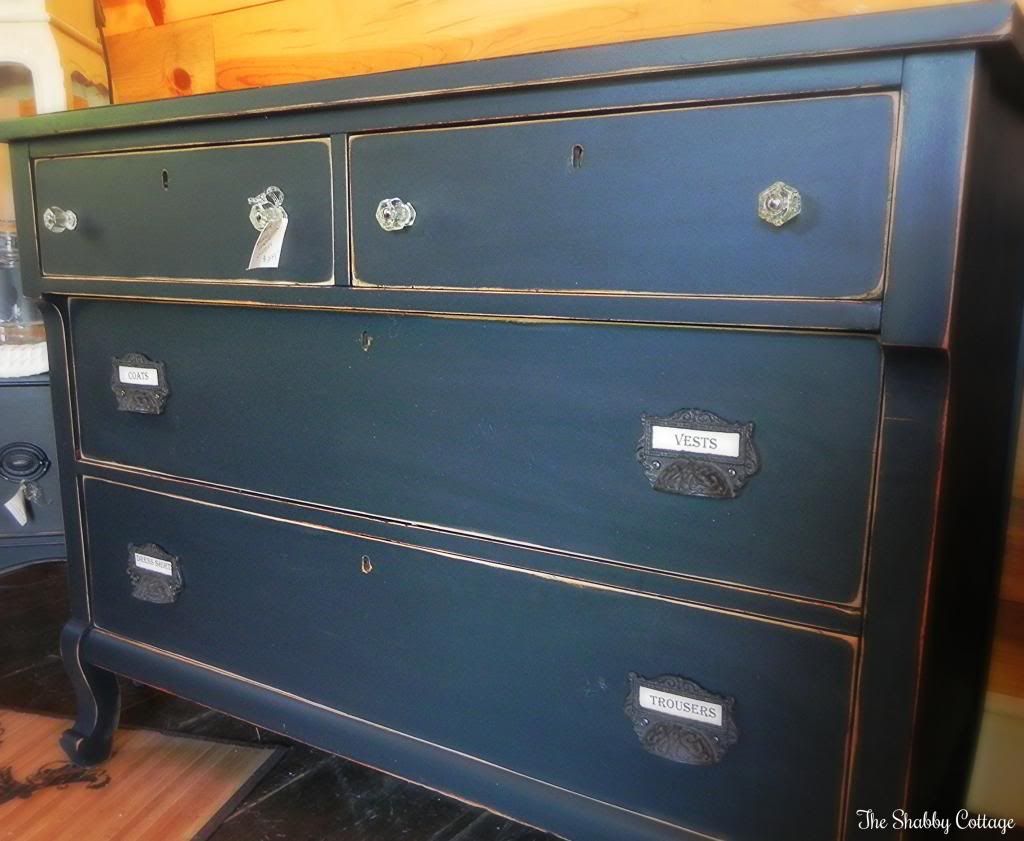 Here is the before...
So that's pretty much it. It's waiting for for it's gentleman in a vest and top hat to pick it up;)
Thanks so much for stoppin' by
Katie
The Dedicated House