Hi, This is actually the first time I've posted a before and after. This is Faye. Katie, my daughter has been doing the posting up until now. I'm hoping to help her out once in a while by adding post too.
She was hoping when we started this blog that My daughters and daughter in law would all take turns each week posting but Katie has been doing all the posting.
She has four kids and a lot to do sooo I was going to try to take some of the burden off her.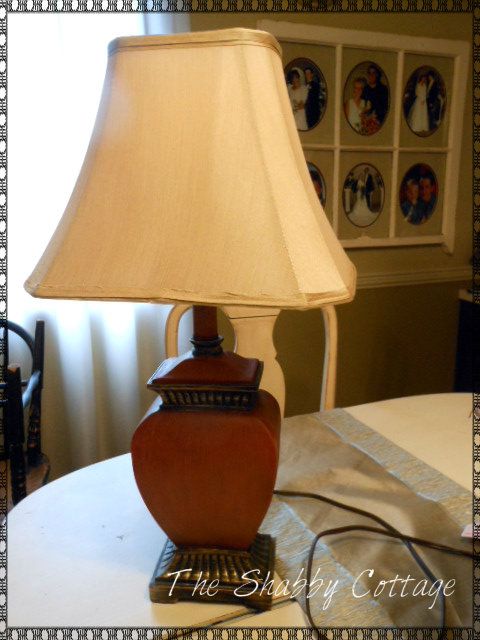 I've had this lamp for a while and wanted to do something to be more in style.
One of my customers came in the shop and gave me a sample of CC Caldwell Chalk Paint in Grey.
Sooo Perfect for me to try, I already had Anne Sloan's White Chalk Paint.
I painted the whole lamp in grey , then highlighted the trim in white.
I tried antiquing it with some minwax stain ~~~ Mistake!!!
I had to repaint it.
Then I waxed it with colored wax. That did the trick, I love how it turned out.
I didn't actually take a close up picture of the base when I finished it, (first time doing a tutorial) LOL
Now for the old fashioned shade.
I thought a drum shade would be simpler to cover but I have a lot of this shaped shade.
No Drum Shades!
I Measured my burlap to go all around the base of the shade, Wide enough for trim at the top and at the bottom.
I glued it all around the bottom using fabric glue but I also ended up using my glue gun.
I glued the seam closed, I started at a corner.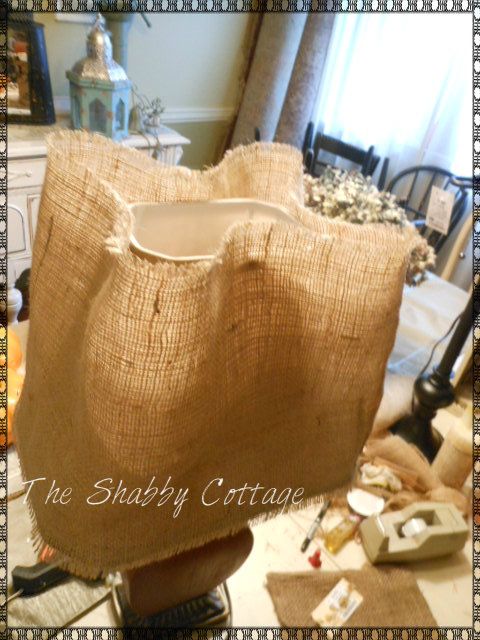 Next I tacked it at each side at the top with glue.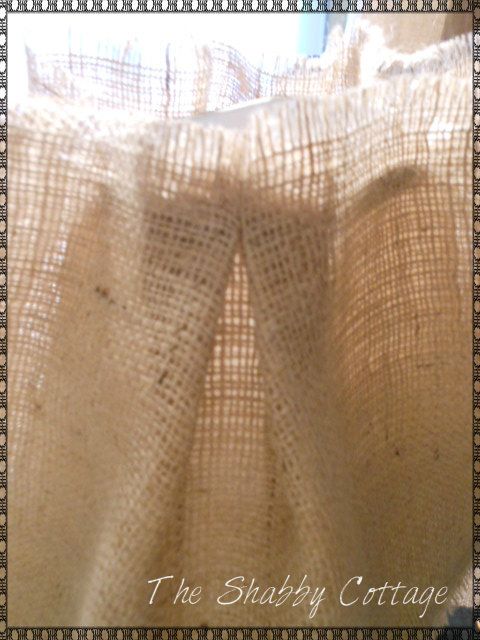 Then came the corners. I measured ( just by sight) and tacked it in the center.
Then pleated each corner so it met in the middle of the corner. Tacking with glue as I went around.
Pleat each corner and Ta Da all done!
But I thought it lacked something so I found some burlap trim I had and it just finished the look.
I had to go buy more trim, When I was at Joanne's Fabric and Crafts, I also found these wonderful little crocheted roses.
I think it adds a great touch!!
I Shared on The Open House Party at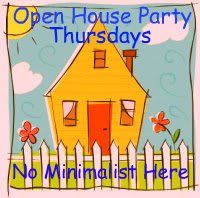 http://nominimalisthere.blogspot.com/2012/10/open-house-party_24.html