Post by Katie
OK so it turns out I'm not gonna be the blogger I thought I would be. Life took over there for awhile, and then ya know how it goes once you don't do something for awhile it just snowballs, and you don't do it some more, anyway it's really bad when it happens with laundry.
I was going to begin with a major project I worked on in my absence from Blogland, one that took over my life for about two weeks, how's that for a teaser, because I can't begin with that project(we have to get final pics)I will begin with a much smaller project.
This dresser in Cottage White
It's my most recent finished project, so it's still at the cottage for sale.
I have refrained from Craigslisting until I empty my garage a little so this was part of that feat.
I bought it last summer at a garage sale, talk about procrastination. It was pretty detailed so all it really needed was some paint, it was fairly simple. I think it would look good in an entry way, have you seen that? Dresser's in the entry way? Cute storage! Can't go wrong.
And here it is at the Cottage...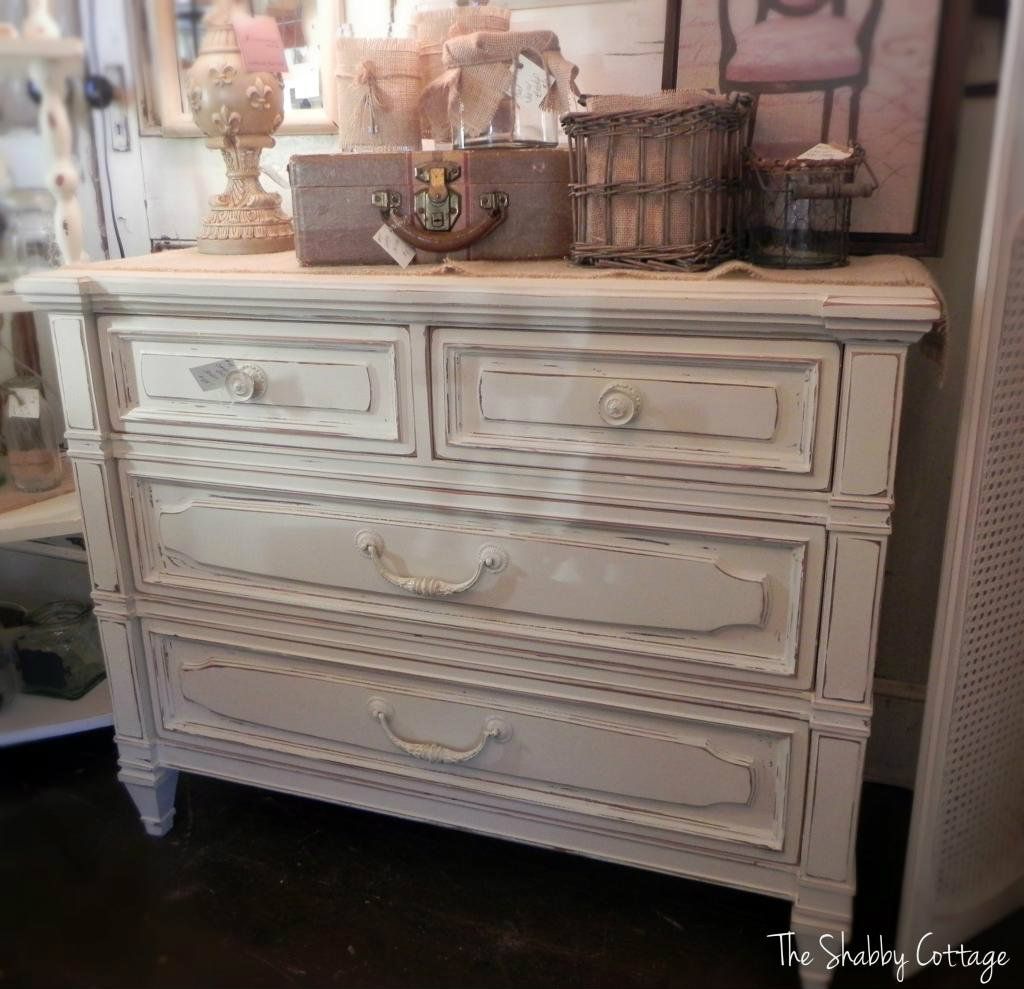 Well it's not like I've been doing nothing, I actually have lots of projects to share, so ya know stay tuned...
Oh and hopefully I will have the BIG one ready by next week.
Thanks for stoppin'
Katie