I got this dresser at a garage sale a month or so ago with the intention of selling it, but realized my girls' are going to need a dresser when they move to their new big, new(brother's old) room so I decided to keep it, maybe I'll blog about that redo when the time comes, and it's so well made and sturdy
So it's not going to be at the cottage, but I thought I would share the before and after pics
here it is before(after I took the handles off, then I remembered to take the before pic)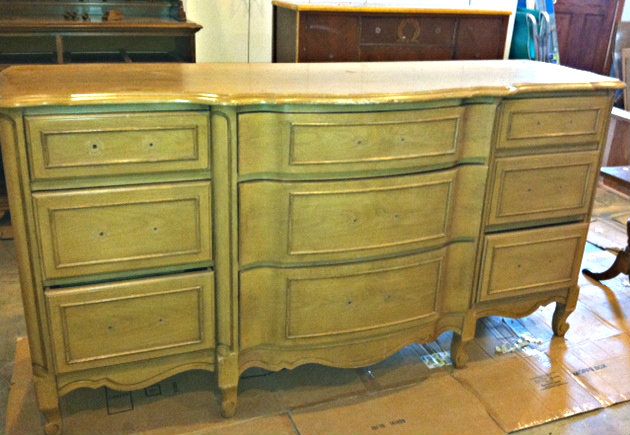 I'm really into the contrasting colors right now, I guess I was getting a little board with just black or white. I did this one a few months ago as a custom order, I wasn't sure I was going to like, but when it was done I thought it turned out really cute.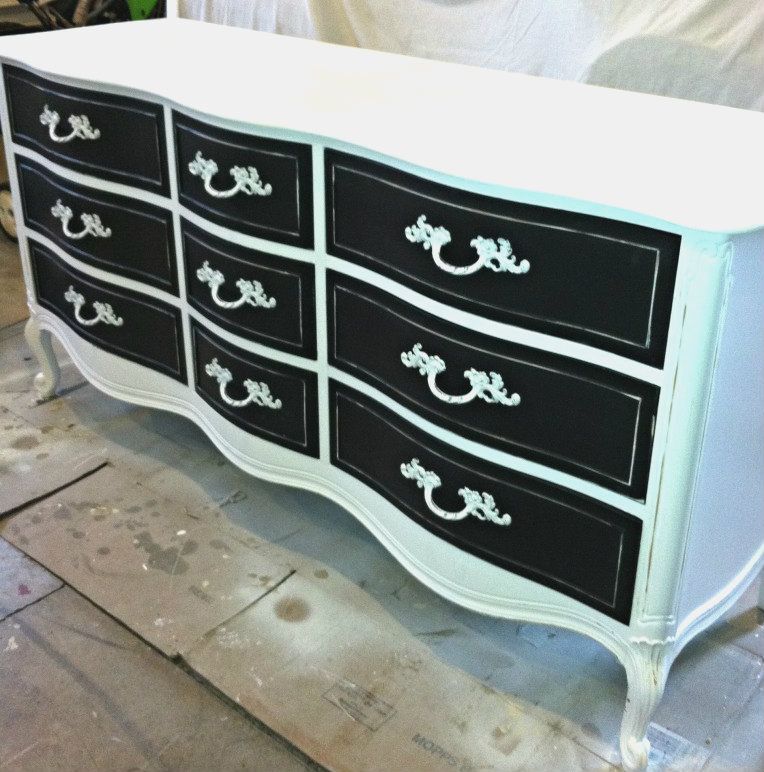 I sanded and primed as usual. All those drawers are gonna be great in the girls' room.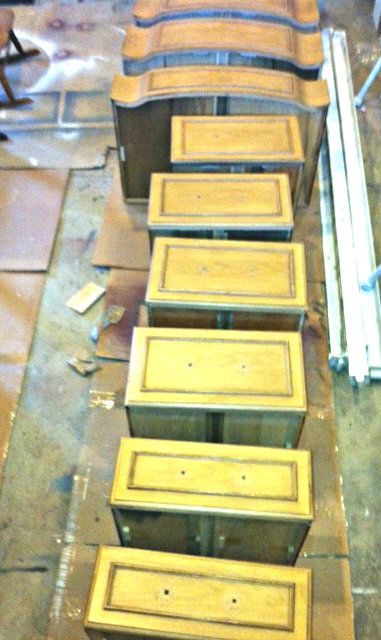 After two coats of some pink paint I already had
It would be cute with glass handles, but I thought the ones that were on it were pretty cute(and free)
After primer and heirloom white spray paint
Then two coats of our cottage white on the dresser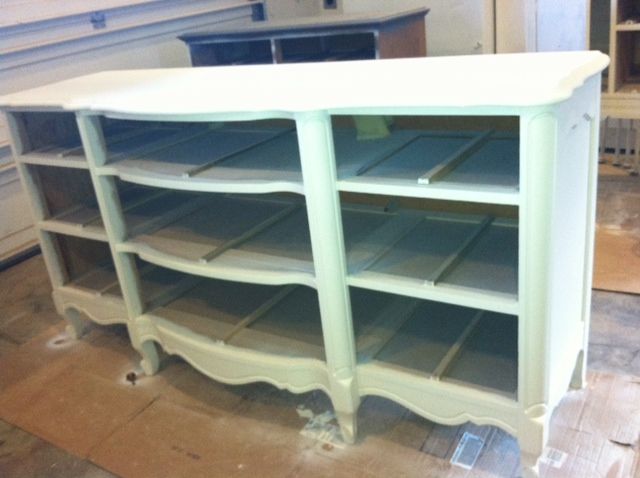 And finally all done(hopefully it makes it to their new room soon).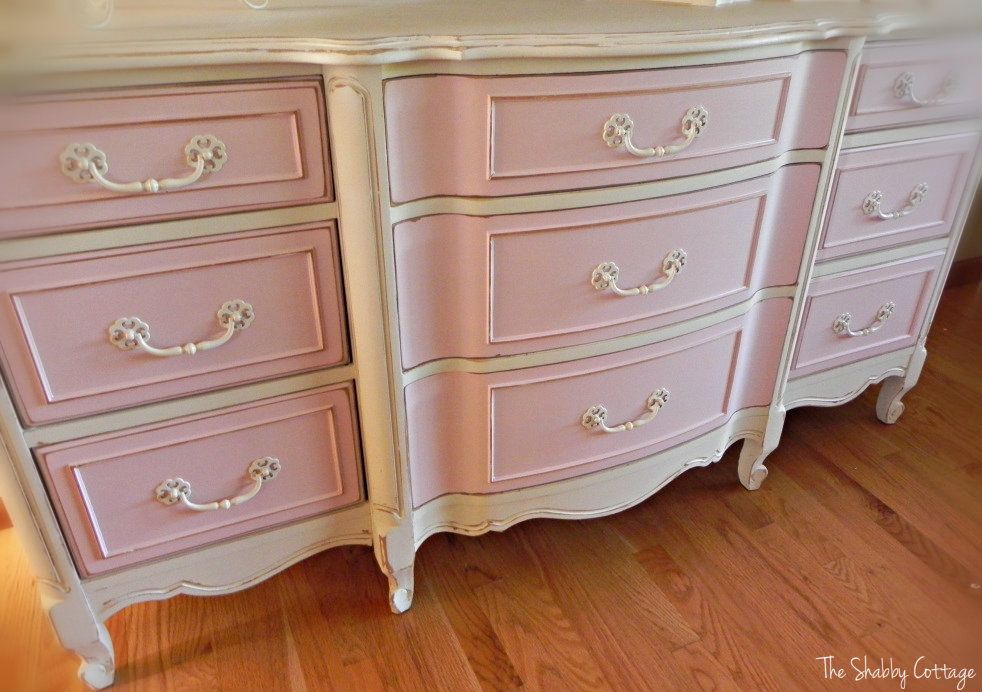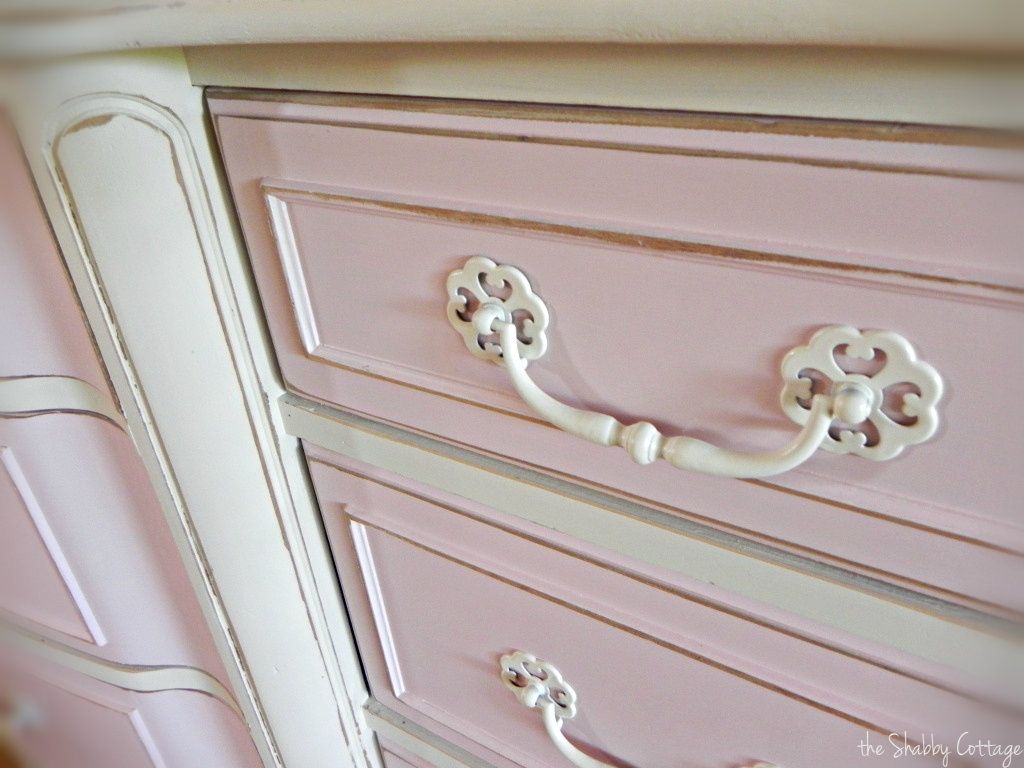 Katie