So now that our blog is new and improved and I'm not quite so embarrassed, I wanted to start a "What's New" post, hopefully every Friday to tell you about what's going to be new at the cottage for the weekend, there are five of us, out there scouting around, so there's usually lots of new one of kind, reinvented items every week.
Whether a great new made over piece of furniture, accessories with our own little touch added, maybe a new chandelier, or perhaps something completely homemade(it happens). So for the very first time here are our "New Items" this week.
Small round table in cottage white with stenciled clock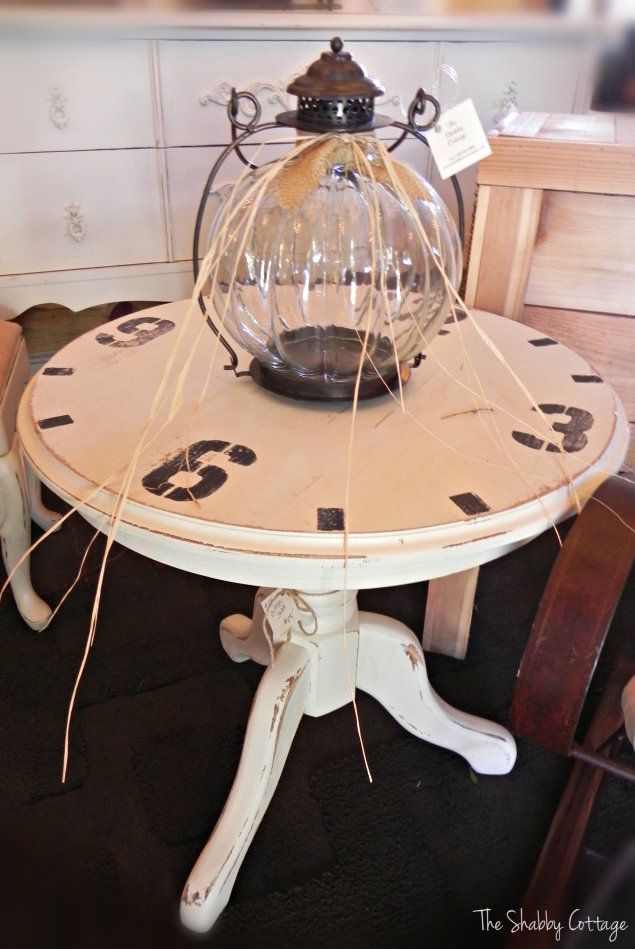 Potting bench made from and old window
Curvy bench in cottage white upholstered in burlap
Large side table in cottage white
Cottage white colonial secretary with stained bead boad backing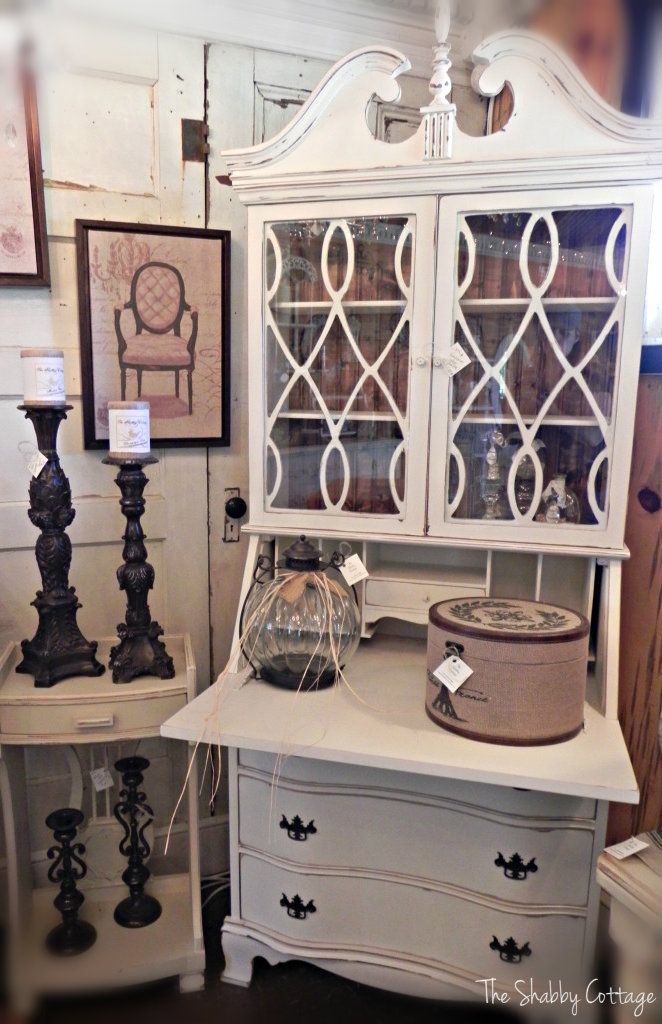 Cottage white dresser and mirror with contrasting pink drawers
Cottage white extending sideboard
Cedar cooler box with bottle opener
Cottage white and burlap tiny stool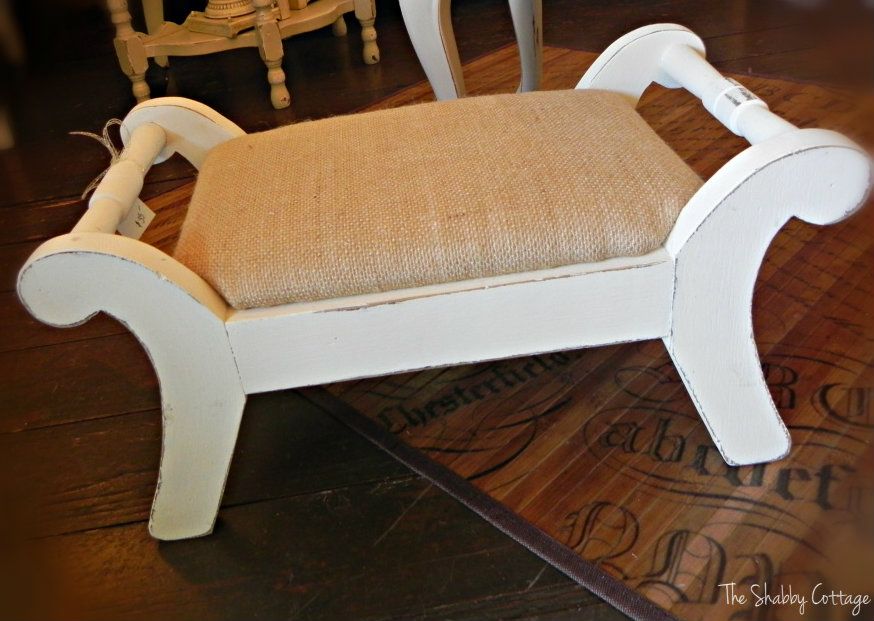 Rocking chair with writing
Shiny red tin pitcher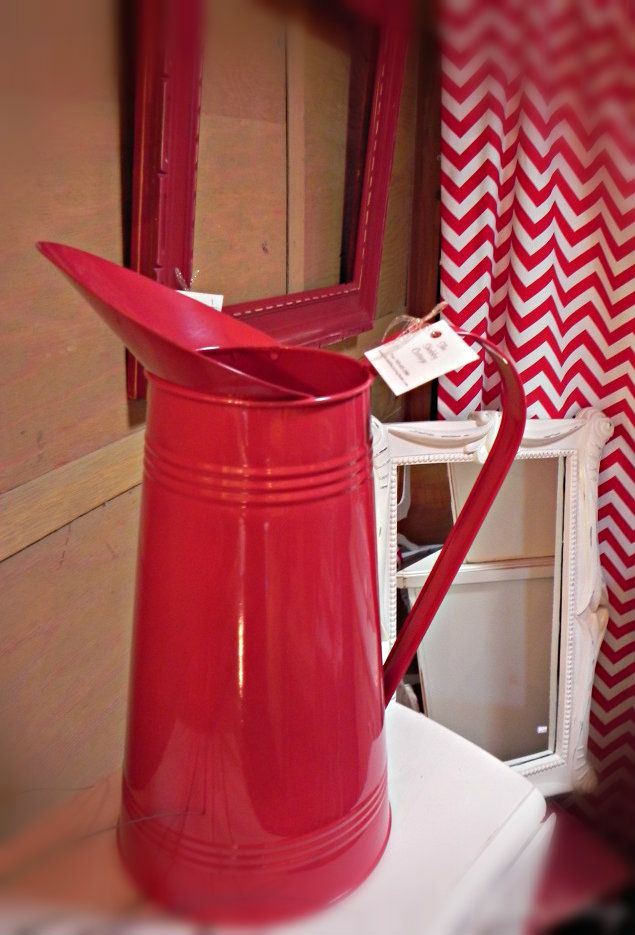 Cottage white "EAT" Platter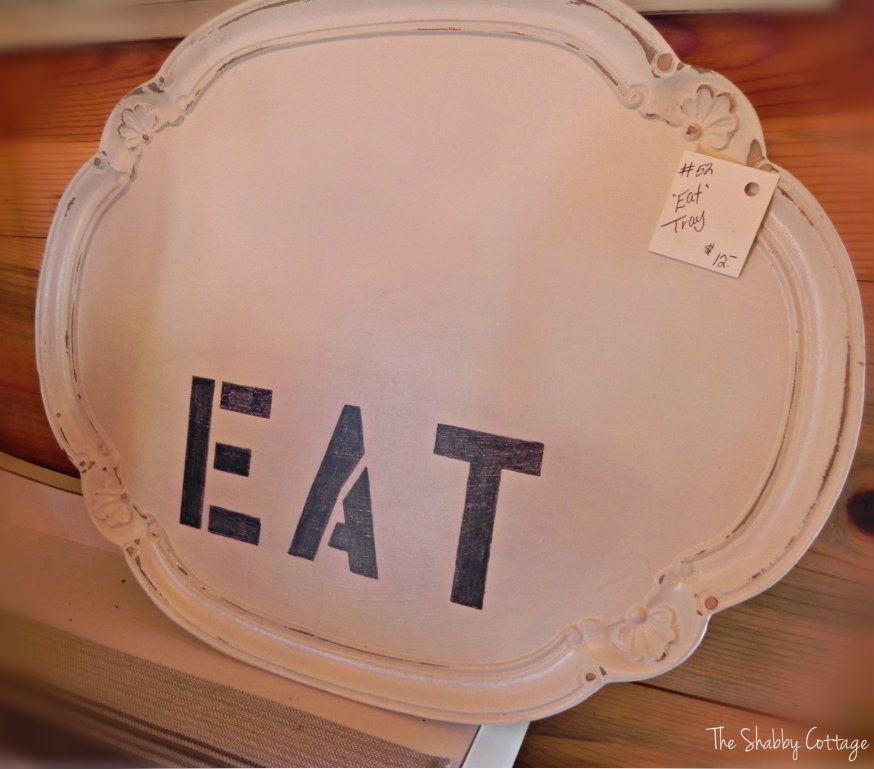 So there you go if your in the area we would love to see this weekend, come browse, and enjoy a beverage with us!
Katie